Why a residency for artist/organizers?
The Shelter in Place (SiP) online residency is a project born out of both the reality of this moment and a long desire to build community among artists who are invested in community organizing and the struggle for justice. Too often the study and institutionalization of art is stripped of its potential for political power and just as often in movement spaces art is viewed as a tool in service of a campaign and not as a source of power in itself.
My experience as an artist and a community organizer is that there are few opportunities where I can exist in both spaces, few art spaces that are accountable to the community and few organizing spaces that value the full breath of the studio practice. SiP is invested in filling that gap by creating a space for artists to find support for both their individual studio practice and their community work.
Shelter in Place is an online artist residency program for visual artists engaged in community organizing and activism.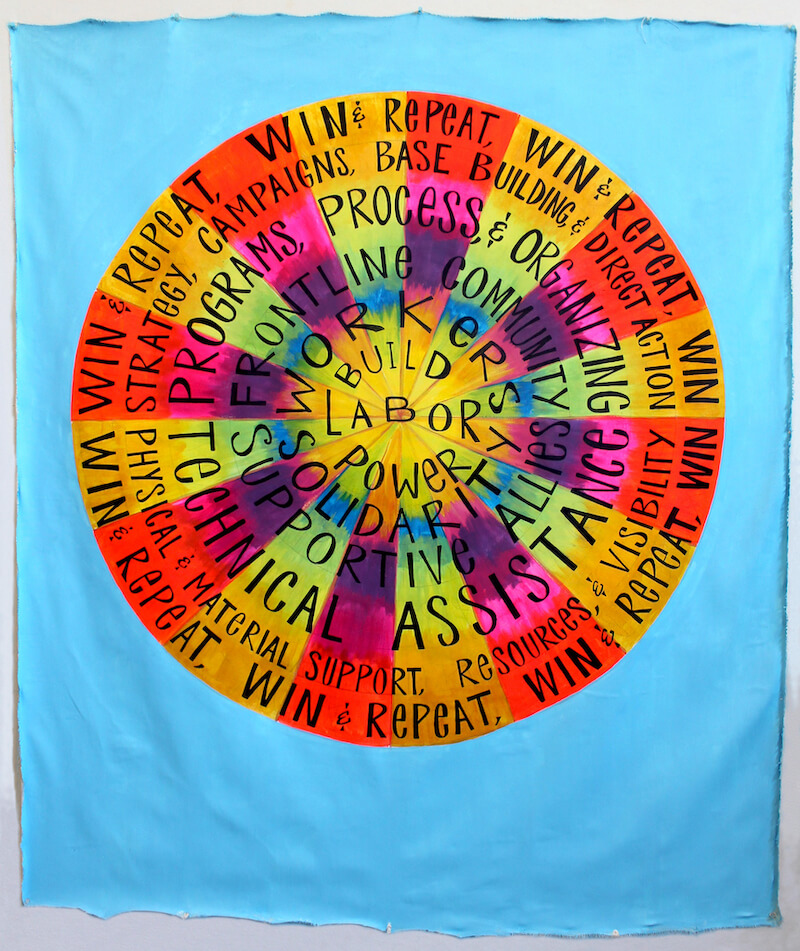 Residency Requirements
Experience in Community Organizing or activism.
Practicing Visual Artist, (Any medium).
Availability to engage in weekly online events.
Left: Build Power / Win & Repeat, 2019, Mo Kessler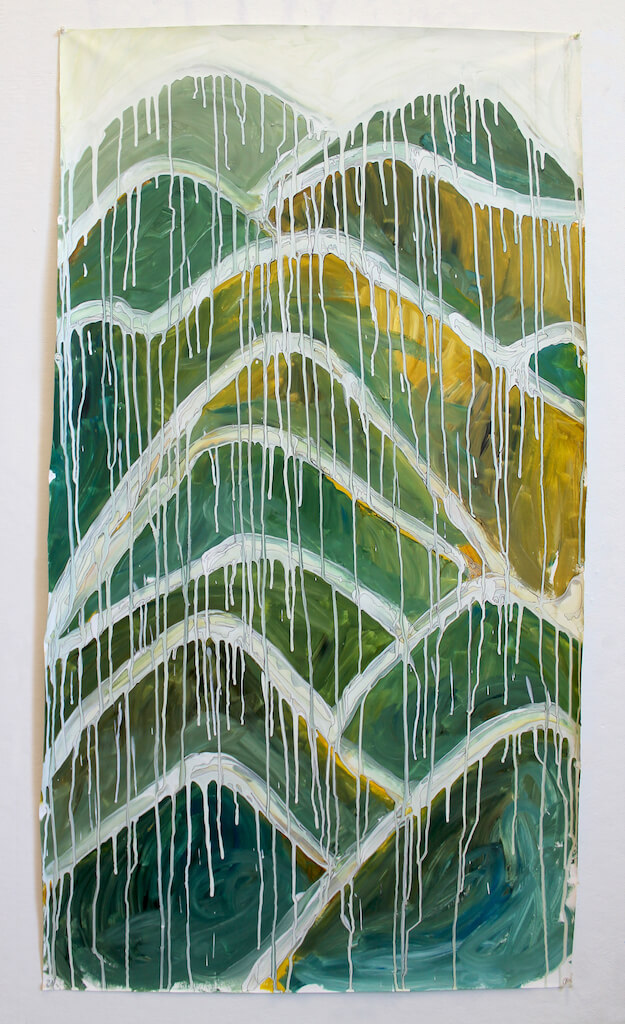 Participation & Stipend
This residency prioritizes Southern artists but is open to all artists of any region.
6-8 artists will be selected for this first residency with the goal of opening it to more artists in future iterations.
Each artist selected will receive a small stipend and promotion through SiP website and social media pages.
Right: Two Directions, 2019, Mo Kessler